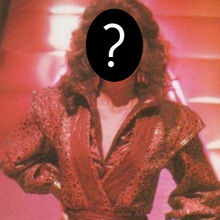 Welcome to Why X is the Rani Wiki
OMG GUYS! I HAVE A NEW THEORY! HERE IT IS:
[character name] is SO the Rani! Here's why!
Cast your mind back
Edit
Russell T Davies has said, in an interview about the mysterious hand picking up the Master's ring, "It's the hand of the Rani,". Cue furore. Widespread Wild Mass Theorising ensues from this one innocent comment, and then theories start poring in as to various characters all being the Rani in disguise. Donna Noble, Lucy Saxon, even Rose Tyler were all purported to be this one character. This wiki serves to collect all of these madhat theories in one place, and identify them for the craziness TRUTH they are.
Characters who are the Rani
Edit
Characters who are not the Rani
Edit
For any other questions about The Rani please ask The Rani on her twitter